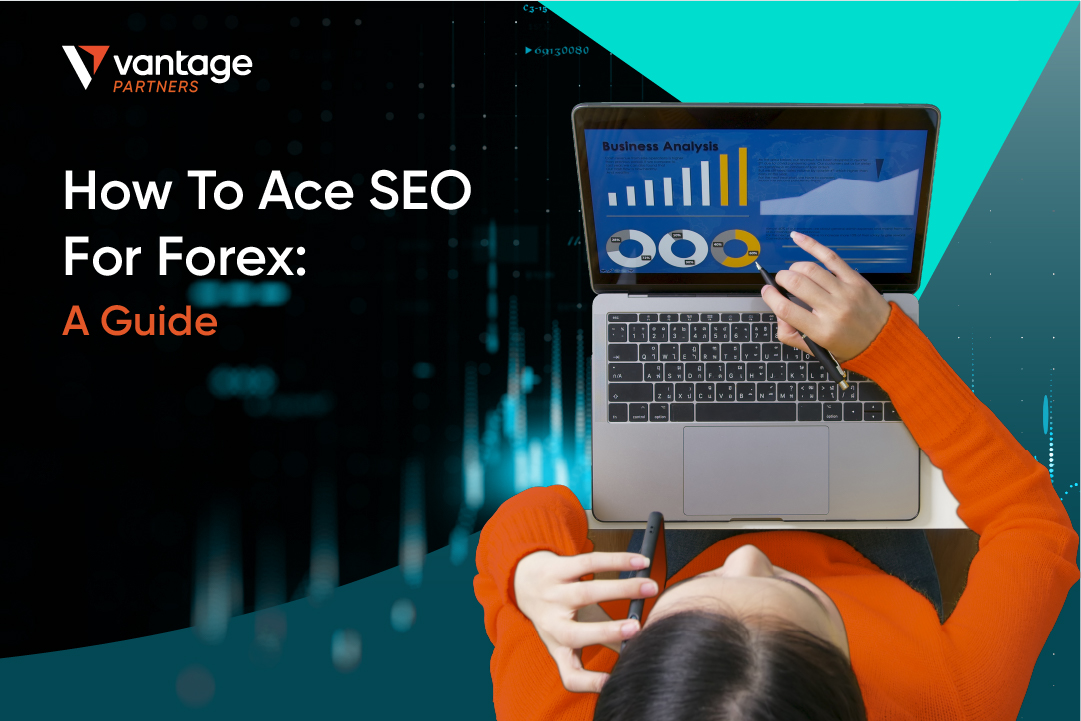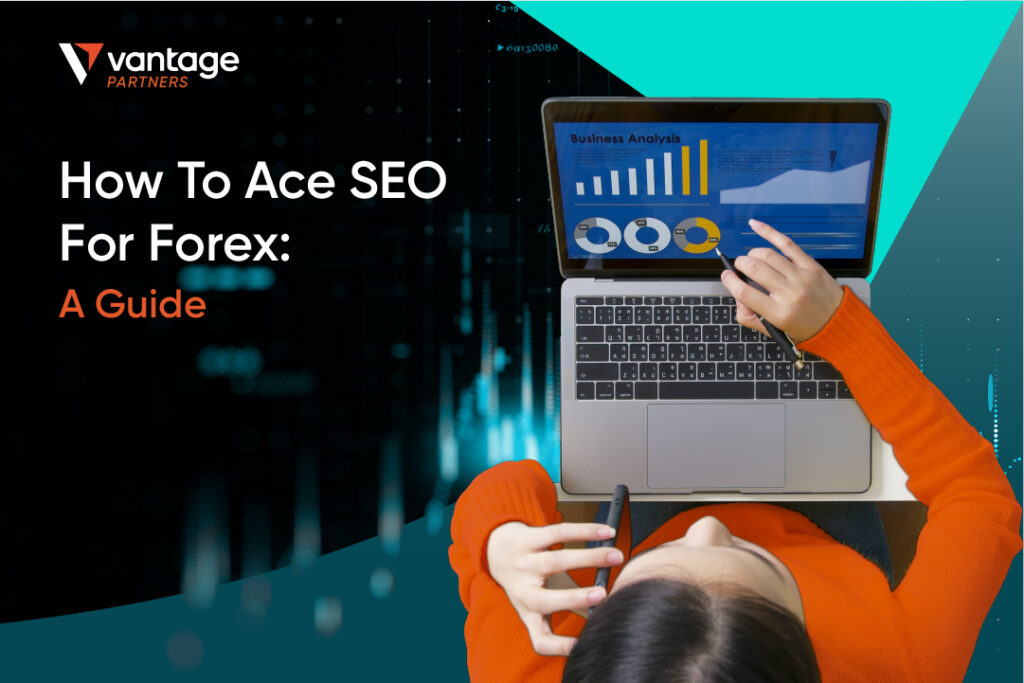 Forex trading sites offer affiliate programs that provide a commission for every new lead or customer that you can bring in. By becoming a forex affiliate, you will be expected to promote the forex brokerage services and products to your audience.
By using search engine optimisation (SEO), you can further generate traffic, secure conversions, and earn more commission from the forex companies you are promoting. Here's a guide on how to ace SEO for forex and why forex SEO is essential to forex affiliates.
What is Search Engine Optimisation (SEO)
Before we start, we must understand what SEO is. SEO is the strategy to help website get more site traffic as well as improving the quality of the website page and content. SEO also aims to improve your website and help it rank higher in the search engine results pages. When your website is ranked higher in search engines, more people will be able to see it when they are searching for relevant products or services. Most people tend to just find the information required on the first page of search engine and doesn't make it to the second page.
How Does SEO Work?
To improve your website SEO, you are required to optimise the website content, conducting keyword research, and adding inbound links to help increase the content's ranking and your website visibility on the search engines.
The search engine uses rankings to determine where to place a particular web page in the search engine results page (SERP). All web pages can rank for one position at one time. It takes time for the SEO strategies or SEO campaigns to work on your web page to help them rank higher in the SERP.
Why is SEO For Forex Important To Forex Affiliates?
The main reason SEO is so important for forex affiliates is the vast size of the forex market coupled with its highly competitive nature. All forex affiliates are actively promoting their site and affiliate links, and one of the methods to beat the competition is by employing technical SEO services.
SEO is important and will help your website's traffic volumes grow over time. When forex affiliates can optimise their website, this could lead to more click-through rates towards their affiliate links.
Forex SEO services can also help forex affiliates gain a potentially higher investment return. Forex SEO costs are lower compared to other types of available marketing methods. This is because forex SEO services help forex affiliates target potential customers better as the pages or content related are more catered to the search intent [1]. This will help reduce unnecessary costs on promoting unproductive ads and other marketing strategies that provide a lower return on investment.
SEO for forex is also able to help boost your website rankings and visibility on search engines. Running a successful SEO campaign can help improve your overall brand as a forex affiliate to audiences. A high ranking inspires confidence and attributes credibility and authority to your brand as a whole [2].
5 Ways to Use Forex SEO Marketing Strategies to Drive More Traffic as Forex Affiliates
Here are 5 ways a forex affiliate can use forex SEO marketing strategies to drive more traffic to their website and improve the website visibility in the search engines.
Use The Right Keywords for Your Website Content
When you're doing on-page optimisation for your website content, it is essential to focus on the phrases or long tail keywords that people are searching for. Using the right keywords in your website content is vital in improving the SERP ranking of your website [3].
You can use various tools online to help with your keyword research to find the right long-tail keywords or phrases to use, such as Semrush and Ahrefs or Google Keyword Planner. These tools will provide you with the keyword search volume and difficulty, and some may even offer some other alternative variations of the keyword.
Publishing Quality Content
You'll want to focus on quality content as part of your forex SEO efforts. The content published on your page needs to be relevant, accurate and valuable for the target audience whom you want to engage with. Creating and publishing more relevant content will help establish your position as one of the go-to websites to find information related to the forex industry.
Using Website Analytics and Reporting Tools
By using SEO website traffic analytics and reporting tools, forex affiliates can identify the type of users who visit their website and every action they take on your web pages [4]. The statistics on traffic to the site will then be able to help forex affiliates better understand their audiences and discover how to improve the user interaction on their website further. It can also help forex affiliates understand which content marketing strategies are more suitable for the website.
Using Link-building
Link building is another part of the SEO forex strategies. Using proper link-building techniques will help your site gain more content recognition, shareability, authority and validity from Google [5]. You can use an internal link-building process which only requires you to create anchor texts and use a keyword phrase on the anchor text that relates to another page on the site.
Another way you can do link building is by getting other websites to link to yours. The more backlinks to your site's pages from other high-quality sites, the more your site's rankings will improve in the SERP. This strategy will involve creating high-quality content that people will find helpful and convincing other websites to link your website on their pages.
Engage Forex SEO Services With A SEO Agency
By engaging in a forex SEO marketing agency, they can share their experience and help you further improve and drive more traffic to your site. These forex SEO agencies are focused on this specific niche and can understand what performs well in forex trading SEO. These forex SEO agencies can help you by providing more technical SEO-related services and SEO marketing to help further improve your website.
Vantage Affiliate Program
With all the knowledge on forex SEO and the different strategies you can implement, it's time to get started. The Vantage CPA Affiliate Program can help you derive earnings from every qualified client you refer to Vantage.
Joining as a partner of Vantage is user-friendly, with no fees required. Vantage will also provide a selection of advertising materials to showcase through your strong online or offline presence.
You can find complete information about the Vantage CPA Program here.
References
"SEO For Forex – Thatware". https://thatware.co/forex-seo-services/. Accessed 24 Nov 2022
"SEO for Forex Companies, Forex Brokerage Solutions – Start-Business-Online". https://www.start-business-online.com/wl-forex-seo.php. Accessed 24 Nov 2022
"How to Do Keyword Research for SEO: A Beginner's Guide – HubSpot". https://blog.hubspot.com/marketing/how-to-do-keyword-research-ht. Accessed 24 Nov 2022
"How To Check And Analyze Website Traffic Statistics: Beginner's Guide – Serpstat". https://serpstat.com/blog/website-traffic-analysis-beginners-guide/. Accessed 24 Nov 2022
"How To Do SEO & Boost Your Forex Affiliate Traffic? – Avapartner". https://www.avapartner.com/blog/forex-affiliates/how-to-do-seo-the-right-way-and-boost-your-forex-affiliate-traffic. Accessed 25 Nov 2022