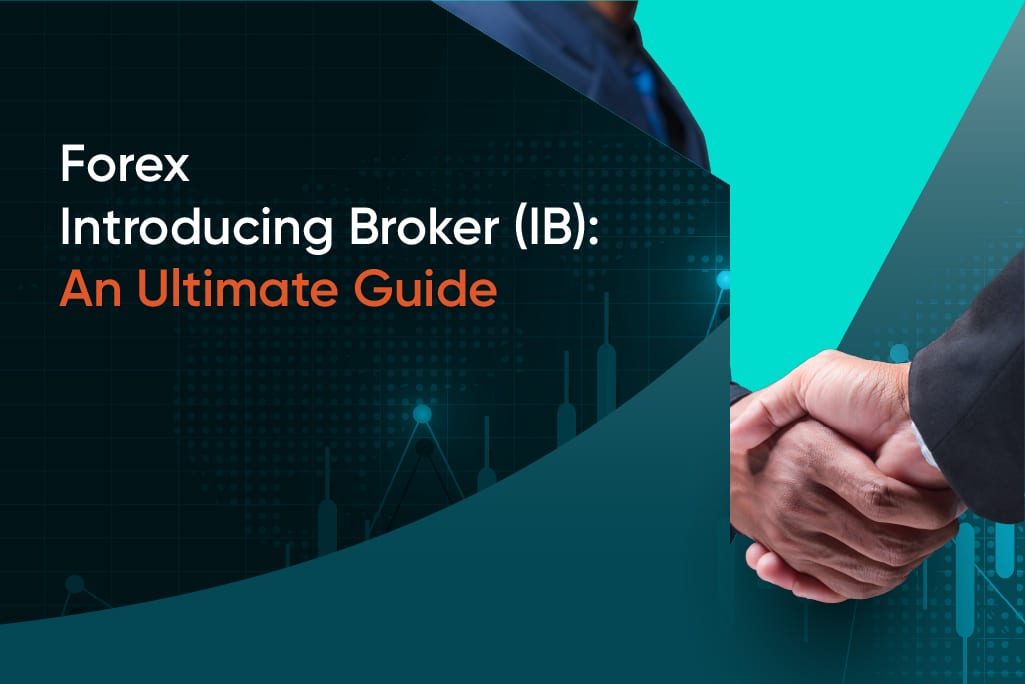 With just access to the internet, everyone is now able to trade online and gain their own base of followers. There are various brokers with their platforms that one can use to trade. The brokers act as intermediaries between a trader and a securities exchange [1].
On the other hand, forex introducing brokers operates as a middleman between a broker and a client with the primary goal of getting new clients to sign up with the broker platform that they intend to promote. This article will discuss everything you need to know about forex introducing brokers and how you can become one.
What is an Introducing Broker (IB) in Forex
Introducing brokers (IB) in forex help to play an intermediary role between a trader and a broker, connecting them together by introducing the trader to a broker. The introducing broker will earn a commission based on the trades executed by the trader they referred to the broker.
Different broker platforms will offer different types of commission payments. It is important to find a suitable commission payout that you are interested in, and can work to your advantage, before joining the forex IB program.
What does a Forex Introducing Broker (IB) does
Apart from introducing traders to brokers, forex IBs also play an important role in supporting their clients (traders/referrals) by providing consultations and addressing queries. They can also provide various services such as trading education, as it is in their interest for their clients to continue trading long-term and be profitable.
Therefore, it is crucial for the forex IB to have a deep understanding of financial markets and stay updated with the latest news and trends. By keeping themselves informed, forex IBs can provide their clients with the best possible service and advice to ensure their long-term success.
It is also important for IBs to carefully select the broker they become an IB for, and ensure their services align with their audience's preferences and trading style. Some forex introducing broker can also provide proper marketing tools to help the forex IB to promote various products to their clients.

Difference between Forex Introducing Broker and Forex Affiliate
Both forex IB and forex affiliates serve the same purpose: introducing clients to a particular broker, and are paid out in commission. Here are two key differences between an introducing broker and an affiliate.
Forex Introducing Broker
The forex introducing brokers does not only solely manages accounts of their clients, but they also offers extra services such as education and consultation. They tend to create long-term and more valuable relationships with clients. They also tend to approach clients directly through different forms of advertising and offer their services to them. Commissions are often paid out once daily, as opposed to CPA, which typically pays out once per month for the previous month's activity.
Forex Affiliate
Forex affiliates do not offer personalised services to clients. Instead, they promote the broker tracking link that directs clients to the broker on their website, social media, blogs, or other channels.
These forex affiliates are often paid on a CPA (cost per acquisition) basis. They will be paid a pre-set fee for referring a client who meets the criteria specified by the broker.
Learn more about how forex affiliate work here.
Difference between Forex Introducing Broker, Clearing broker and Executing Broker
Forex Introducing Brokers
A forex introducing broker (IB) is a type of broker-dealer that introduces clients to other broker-dealers, typically to execute forex trading orders. A forex IB does not hold any client assets or funds but instead refers them to a clearing broker dealer. They are compensated through rebates for any forex trades executed by the referred clients.
As an IB with Vantage, you earn a volume-based rebate on every trade made by the clients you introduce to Vantage. Find out more about the Vantage IB program.
Clearing Brokers
A clearing firm, also known as a clearing broker, is a broker-dealer that provides clearing services for trades executed by introducing broker-dealers or executing brokers. Clearing services include trade confirmation, settlement, and delivery of securities or funds to the buyer and seller. Clearing brokers also maintain custody of the assets and funds of the introducing broker-dealer's clients.
Executing Brokers
An executing broker is a broker-dealer that executes trades on behalf of clients. Unlike introducing brokers, executing brokers have the authority to hold client assets and funds, and are responsible for the trade's execution, as well as any necessary confirmations, settlements, and deliveries. Executing brokers can use the services of clearing brokers to handle these responsibilities, or they can perform them in-house if they are also a clearing broker.
Here's a table summarising the differences between the 3 brokers:
| | |
| --- | --- |
| Broker Type | Role |
| Forex Introducing Brokers (IB) | Refers clients to other broker-dealers and earn a rebate on trades executed by the referred clients |
| Clearing Brokers | Provide clearing services such as trade confirmation, settlement and delivery of securities or funds for trades executed by IBs or executing brokers. |
| Executing Brokers | Has authority to hold client assets and funds, and responsible for trade execution, confirmations, settlements, and deliveries |
Table 1: Difference between Introducing Broker, Clearing Broker and Executing Broker.
How to Become a Forex Introducing Broker?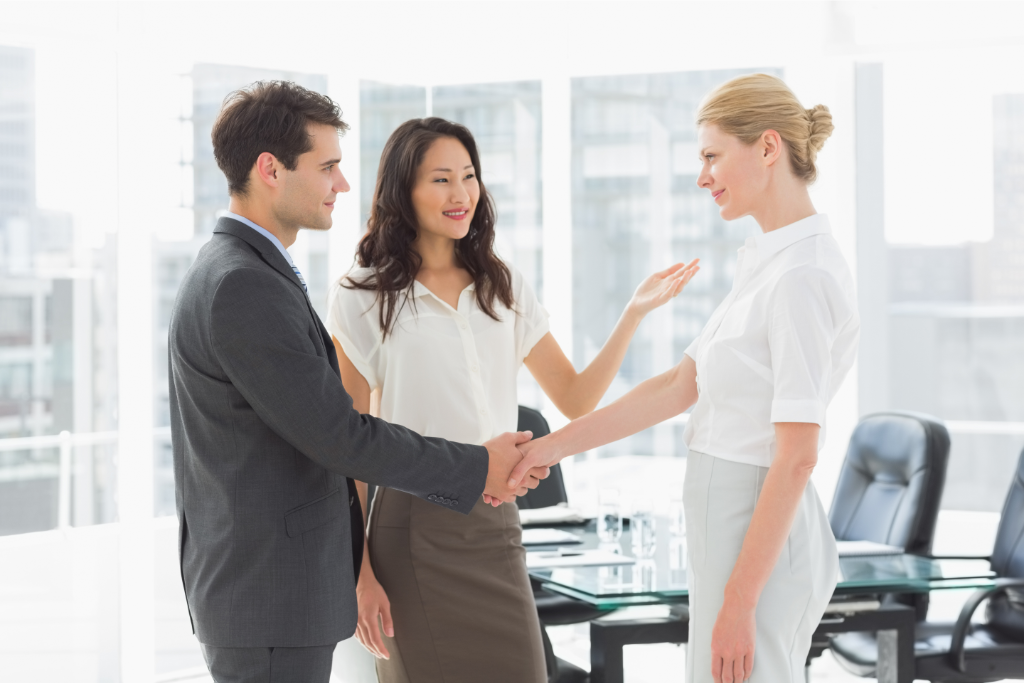 Here is a step-by-step guide to becoming a forex introducing broker.
Step 1: Make a Customer Acquisition Plan 
As a new introducing broker, first, you must develop a customer acquisition plan. For example, if you want to teach new traders how to be successful, you may need to create an online course, a webinar, or even one-on-one training. Plan your online marketing strategy, and this includes promoting on your website, blog, or social media. An online presence can help get new clients to promote to the broker. To learn more about effective marketing tips and techniques for introducing brokers, click here.
Step 2: Choose the Right Broker 
Once you have a customer acquisition and online marketing strategy, it is time to choose a broker platform to join. A regulated broker with a solid reputation and licensed in at least one recognised jurisdiction will instill confidence in the prospective clients. As an IB, it's your job to ensure that you send your prospects to a reliable broker that provides quality services and support to its clients. 
How to Choose the Best Broker? 
When choosing a broker, it's essential to have a broker you can trust. You will need to be able to receive insights about the client's activity. A good broker platform will provide you with user-friendly reports with a proper system and keep you updated throughout the client's trading journey.
Test out the broker platform you are considering to partner with, as this will allow you to understand the broker better. Here are some questions you can ask yourself that can help you decide to become a broker partner: 
Does the broker offer marketing materials for you to use? 
What is the commission payout for each client you refer to? 
Does the platform have transparent clients' performance tracking and reporting tools? 
Is the account opening process straightforward? 
How reliable is the customer support?
Does the broker offer ongoing support from Account Managers? 
What is the execution speed? 
Step 3: Requirements to Join the Introducing Broker Program
You should always check the requirements of the introducing broker program. Some brokers will ask you to provide some documents to prove your identity. You may go through the broker's registration form on the broker website and understand all the terms and conditions before joining the program.
Step 4: Start Promoting Broker Services 
Finally, after successfully joining an introducing broker program, you can put the plan you have created in the first step and start promoting the broker services.  
Don't forget to get your audience to join the trading platform using your introducing broker referral link, so you get your commission for each trade they perform. 

Join Vantage Introducing Broker (IB) Program
The Vantage IB Program is designed to offer individuals and corporate clients an opportunity to earn ongoing revenue from the trading activity of their clients. Vantage rewards IBs with some of the best rebates in the industry. Our IBs tend to leverage on our strong brand reputation, award-winning customer service, transparent IB reporting, and superior multi-layered IB infrastructure.
By joining the Vantage IB program, you will gain access to our extensive reserve of professional marketing tools that will enable you to build your online presence using the same creative identity from which we have built the Vantage brand. All referral links are readily accessible through the Vantage IB Portal, allowing for fast and effective campaign launching. 
You can drive traffic and boost conversions with our beautifully designed, professional array of ready-to-go landing pages. A full range of logos, branded material, videos, and brochures is also ready for you to deploy quickly and effectively. In addition, a dedicated IB account manager will be assigned to every successful applicant. 
More information about the Vantage IB program can be found here. 
Ready to become an Introducing Broker with Vantage? Our step-by-step guide to becoming an IB will show you how, in just 5 simple steps.
Don't wait – read our guide and start your journey to becoming a successful Introducing Broker with Vantage today by signing up here! Our IB program is recognised as the Best Introducing Broker Program of 2023 by the International Business Magazine
References
"Broker – Investopedia". https://www.investopedia.com/terms/b/broker.asp . Accessed 21 Sept 2022
"How Do Introducing Brokers make money – IronFX". https://www.ironfx.com/en/how-do-introducing-brokers-make-money/ . Accessed 21 Sept 2022
"What is an introducing broker – Axi". https://www.axi.com/int/blog/education/what-is-an-introducing-broker . Accessed 21 Sept 2022