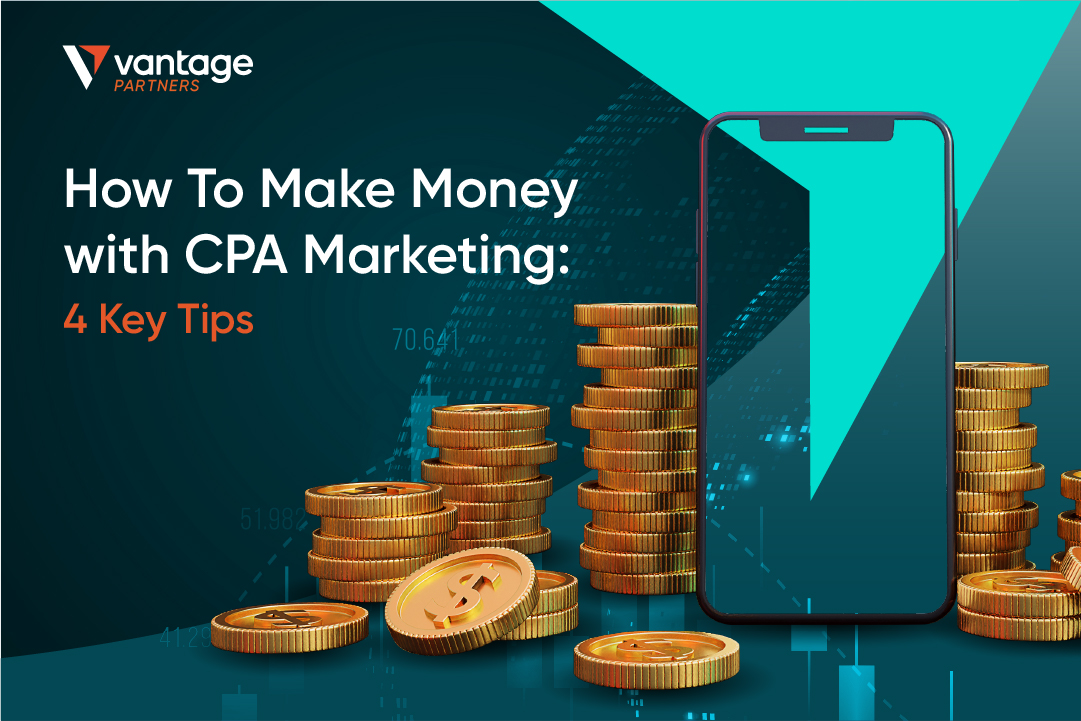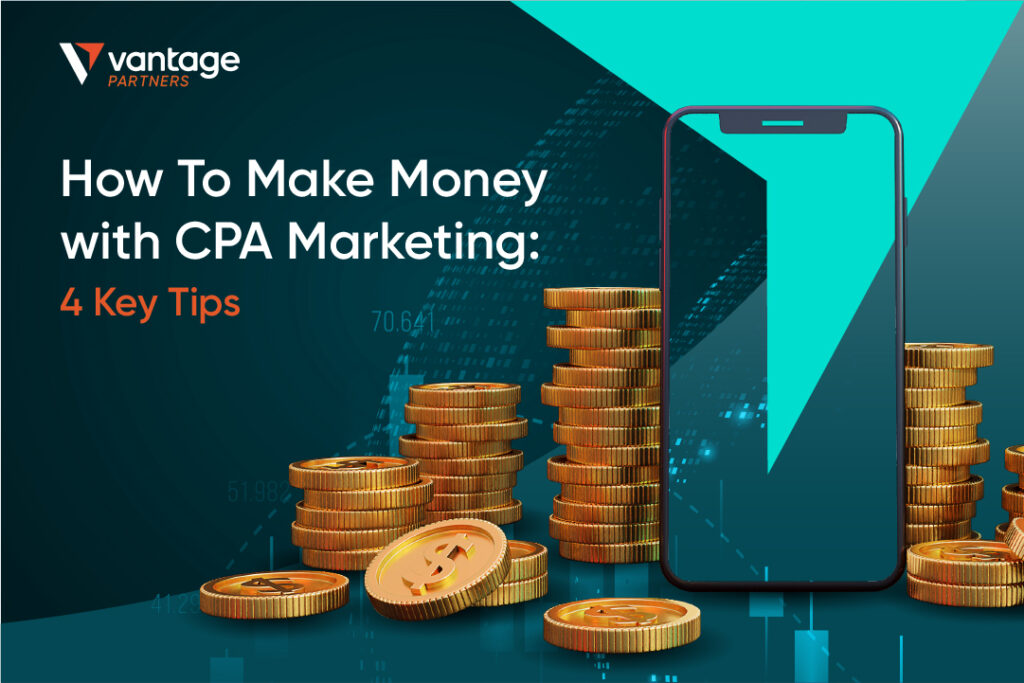 Cost-per-action (CPA) marketing is one of the ways that someone can turn their website, blog or social media accounts into an extra source of income. This aims to leverage the online presence built by the marketer, in a way that is beneficial for both the marketer, and the advertising company. For businesses, this digital marketing tactic can help them gain more exposure for their brand in hopes of reaching a larger audience.
This article will discuss how one can earn through CPA Marketing and what are four key CPA marketing tips and tricks one can learn.
What is CPA Marketing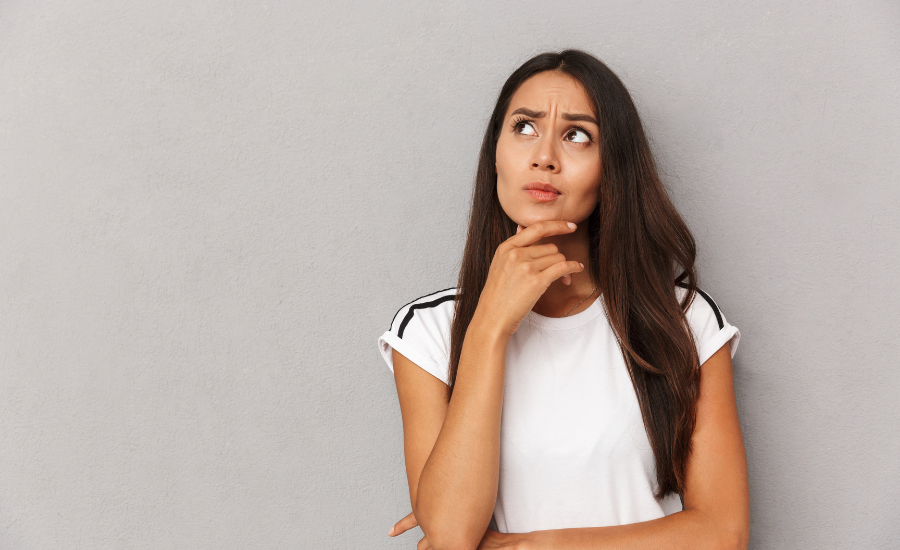 CPA marketing is an affiliate marketing strategy used by businesses in many different industries to scale their marketing efforts with the ultimate goal of reaching a wider audience effectively [1]. To learn more about CPA marketing and how it can help you, check out our complete guide to CPA marketing here.
CPA marketing model differs from the typical cost-per-click (CPC) marketing method, where the business pays the marketer to advertise their business with no guarantee of a sale [2].
For CPA marketing, the business only pays the marketer when the target audience does the desired action. These actions may include:
Funding the trading account
Start trading with promoted brokerage business
CPA marketing may benefit businesses by collaborating with the appropriate affiliates and target demographics. It aids businesses in generating more leads and kickstarting conversions with a new audience. Once the leads are provided by the CPA marketer, it is up to the business to decide how they would like to follow up with the potential customers.
For the CPA marketers, this advertising approach can help increase their earnings potential. Most affiliate marketers collaborate with multiple businesses to diversify their content and CPA offers. Diversifying content and providing a wider range of options for followers and site visitors can increase the chances of making money online. However, it's essential to align the offers with the target audience to ensure the best results and increase their earnings potential.
However, they must also choose the appropriate offer based on their website's niche. For example, if their website is mainly on trading tips or investment strategies, they could work together with a brokerage or trading platform to promote them.

Why Do CPA Marketing 
For business owners, CPA marketing can help to promote their business and gain exposure to a broader audience [3]. With the help of the internet, it has become one of the quickest and most effective ways to reach large masses of audience within the shortest time. By having affiliates post the business link on their website, it will help to create new leads for the businesses. By getting in touch with this new audience, businesses are presented with an opportunity to generate new sales and grow their business.
From a business perspective, CPA marketing is considered a cost-effective method to increase their online business presence as they are only required to pay the CPA marketer when the specified actions are taken.
CPA marketers can select various types of offers to promote.
Cost per sale (CPS) allows CPA marketers to earn a commission when a sale is completed due to the advertising link posted.
CPA marketers can also earn by promoting cost per lead (CPL) offers where the user needs to complete free actions such as filling up a form or completing a survey. Those promoting CPL offers will not necessarily need to convince their audience to purchase a product.
CPA marketers can get started easily by promoting the CPA offer affiliate link that is generated for them. For example, by sharing it on their social media is one way to begin earning. CPA marketers can also create their own blog or website as a means to promote their CPA affiliate link.
If learning about CPA marketing has piqued your interest and you're ready to start earning as a Vantage CPA affiliate, click here to join our program. With a global presence, a wide range of marketing tools, and strong brand recognition, Vantage is the perfect partner to help you succeed in your CPA marketing efforts. Read our step-by-step guide here to help you get started with the registration process.
4 Key Tips to Earn with CPA Marketing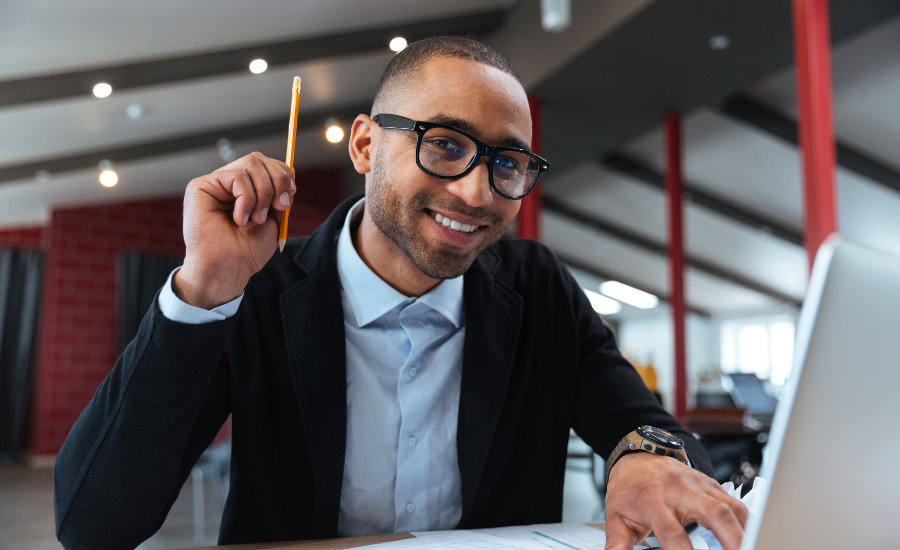 There are various tips and tricks that will help CPA marketers to earn money. Making CPA marketing work for you requires careful planning, experimentation, and a willingness to adapt and improve. Here are four key CPA marketing tips that one may find useful.
1. Research On CPA Network or Affiliate Network
As an affiliate marketer, it's crucial to research and understand the ins and outs of the CPA network or CPA affiliate network you're working with to earn effectively. There are many different networks out there, each claiming they are the best CPA marketing networks with its own advantages and disadvantages, so it's essential to take the time to research and find the one that will work best for your needs.
Look for networks with a good reputation, a wide range of offers, competitive payouts, and excellent support for their affiliates. By choosing the right network, you can gain access to high-quality offers and maximise your earning potential as an affiliate marketer.
Additionally, staying up-to-date with the latest trends and changes in the industry can also help you make informed decisions when it comes to which CPA networks or affiliate networks to work with, allowing you to stay ahead of the competition and continue to thrive.
2. Join reputable CPA Networks
By joining a CPA network, marketers are exposed to many more offers available. The network listings also make it easier for marketers to filter offers based on traffic source, action type and niche. This will help them to find offers that match their niche. In addition, CPA marketers can maximise their earnings by promoting multiple CPA campaigns on their websites or blog if it is designed to accommodate the desired viewer's traffic.
Some networks will also help prepare CPA marketers with tools such as marketing materials and a dashboard that tracks essential metrics on actions completed, traffic, and commission earned. Some networks also provide creatives such as banners and recommended ad copies which help to start a campaign. Check and do your research on the networks before joining, as some networks might promise great commission but lack in supporting materials or tracking functions.
3. Redesign The Site Around the CPA Offers 
Once an offer has been selected, it is time to integrate those offers onto your website. Some of the things you can consider doing include:
Redesign the website style to align with the CPA offers you aim to promote
Create ads or banners on the website that encourage your audience to click on the link to find out more about the advertised offer
Highlight the CPA offer on the landing page to draw attention to the offer
Make connections between different pages of your website to help your audience have a smoother user experience, find the information they need, explore different pages and navigate the site for a longer period of time.
Finally, add a clear call to action (CTA) to induce the visitor to act on it. A CTA on the website could be a button or a hyperlink that will bring the visitor to the action required. The CTA can be worded to the action you want the audience to take.
4. Tips for Driving Traffic with Google AdWords and Mobile Ads
Driving traffic to your CPA offer is a critical component for maximising lead generation. With a wider audience visiting your website, you have a greater pool of potential customers clicking on your CPA offers.
There are various ways to create a traffic source, such as social media advertising, email marketing, and search engine optimisation [4]. Using Google AdWords and mobile ads can also be particularly effective for paid advertising and generating high-quality traffic. By using the right traffic sources and strategies, you can drive more targeted traffic to your website, boost conversions, and maximise your earnings potential.
Now that you've understood how to earn more with CPA marketing, it's time to take your CPA marketing skills to the next level. Discover the top tips to become a better CPA marketer by reading our comprehensive article here. Whether you're a beginner or experienced marketer, these tips can help you reach a wider audience while improving your marketing strategy.
Bonus Tip: Join the Vantage CPA Affiliate Program
The Vantage forex affiliate program has been honoured to be named the Best Affiliate Program of 2023 by Business of Apps. Our program offers industry-leading commissions, allowing our affiliates to earn up to $800* for every client referral. If you're eager to discover more, get in touch with us today!
By joining as a Vantage Affiliate Partner, you will receive free access to the marketing platform, CellXpert. This platform provides partners with comprehensive marketing features which include tracking clicks and conversions, managing the performance of campaigns, and, most importantly, viewing transparent reports of your earnings. Additionally, Vantage provides a dedicated affiliate manager who is always ready to help answer any queries and provide support whenever needed to the affiliate.
The Vantage CPA program is open to all. There are no membership costs, and becoming an affiliate is quick and straightforward. In addition, Vantage will provide various advertising material for you to present through your strong online or offline presence. Click here to get started.
References
"CPA marketing: A Low-Risk, High-ROI Approach to Affiliate Marketing – Bigcommerce". https://www.bigcommerce.com/articles/ecommerce/cpa-marketing/ . Accessed 21 Sept 2022.
"A Comprehensive Guide to CPA Marketing in 2022 (Cost Per Acquisition Marketing) – Influencer MarketingHub". https://influencermarketinghub.com/cpa-marketing/ . Accessed 21 Sept 2022.
"4 Reasons to USE CPA (Cost per Action) Marketing in Your Business – The Ascent". https://www.fool.com/the-ascent/small-business/e-commerce/articles/cpa-marketing/ . Accessed 21 Sept 2022.
"6+ Best Traffic Sources For CPA Offers (Working Methods) – Bluepreneurs". https://www.bluepreneurs.com/best-traffic-sources-for-cpa-offers/ . Accessed 21 Sept 2022.