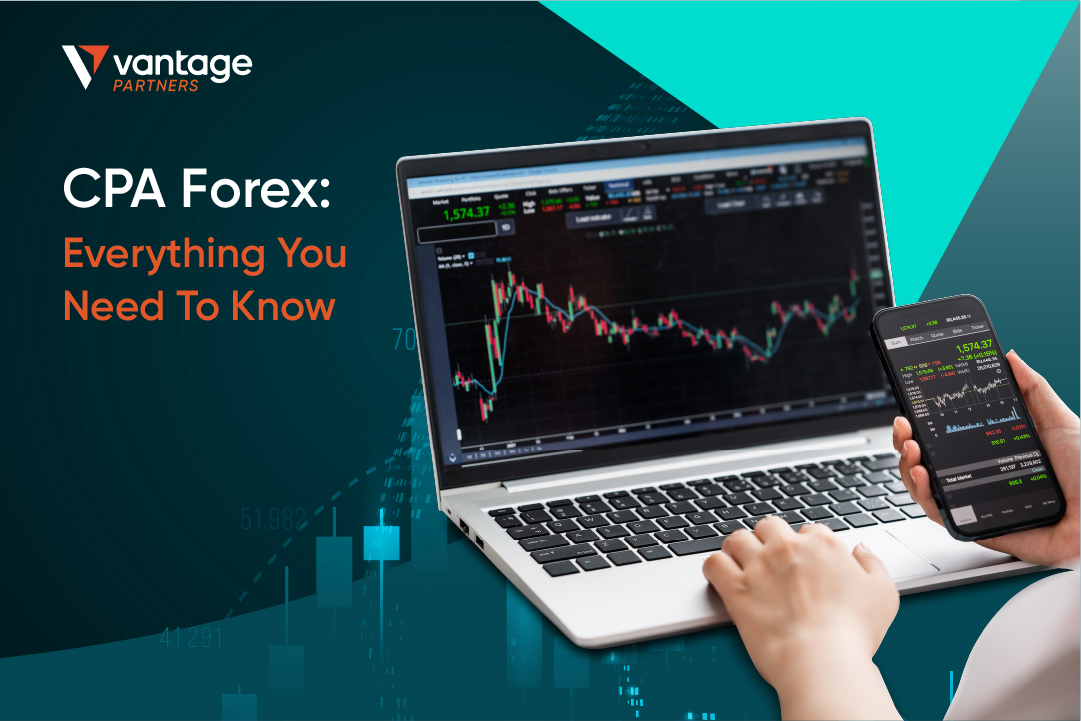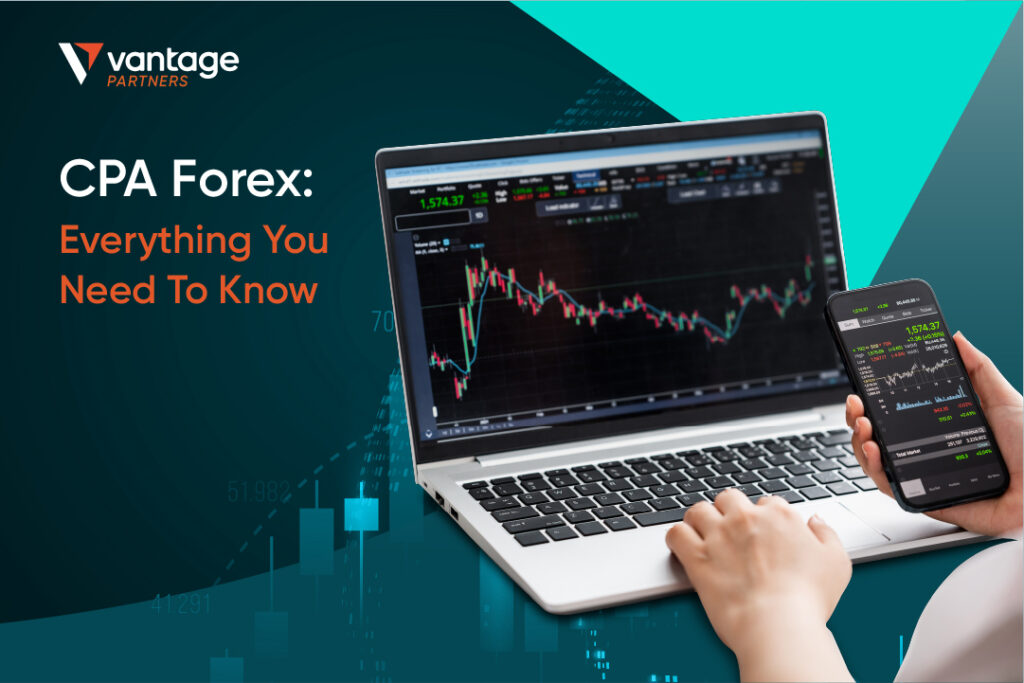 Forex, or foreign exchange market, is a global financial market that allows one to trade currencies [1]. The forex market is the largest, most liquid market in the world, and it has no centralised location, and no government authority oversees it.
Forex trading does not only take place on exchanges but also directly between two parties in an over-the-counter (OTC) market. The market is open 24 hours a day, 7 days a week and currencies are traded worldwide across almost every time zone [2]. This article will discuss how cost per action (CPA) works in forex products and forex CPA affiliate programs.
What is CPA in Forex?
CPA marketing is an affiliate strategy that involves a partnership between an affiliate and an advertiser [3]. Forex affiliates help promote or market the advertiser's company or product and earn a commission when a user or customer takes a specific action as a result of their marketing strategy. This action can include filling out a form, completing a survey, or downloading the business app.
For forex products, the CPA affiliate will have to promote the forex broker they have an affiliate partnership with by getting new users to register for an account with the forex broker, installing their software or mobile app, or making a deposit to trade through the broker. These will be some of the ways the affiliate can gain a commission from the forex broker.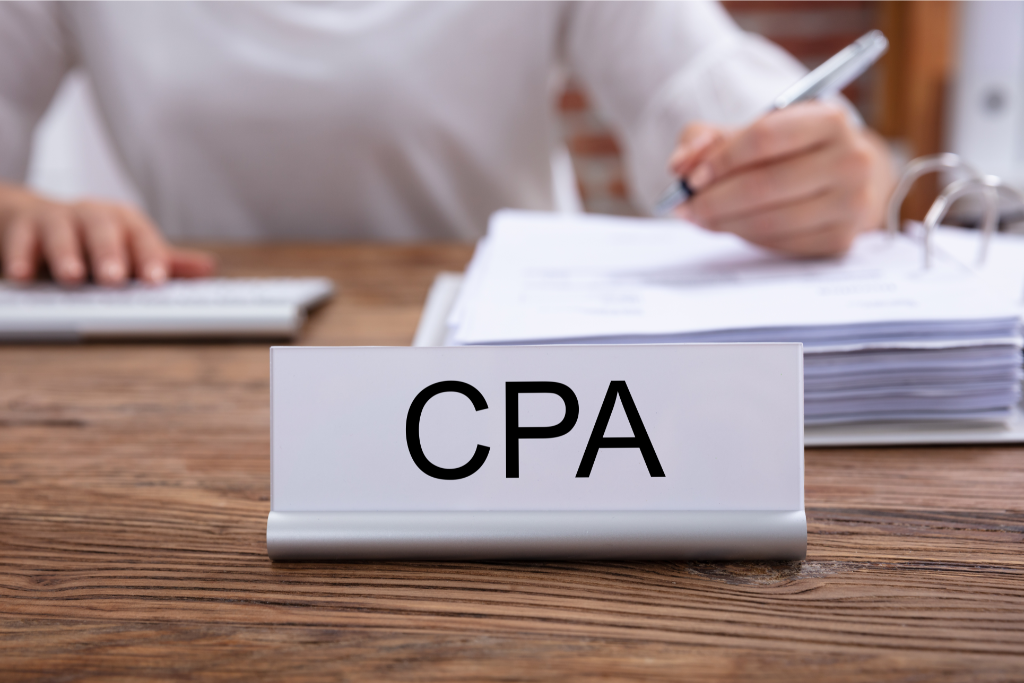 Why Promote Forex?
Forex trading is easily accessible online. Forex brokers provide users with easy access to the markets and an online trading platform or app that enables trading. Users can trade forex through their mobile devices or laptop as long as they have access to internet connection. Most forex sites also allow users to practise trading on a demo account. This will enable users to refine their trading skills and strategies prior to risking their capital to trade with a live account.
The forex market is also not subject to the opening hours of a centralised exchange system, allowing trading activities to take place continuously throughout the day. This means that when the trading day in the United States concludes, the currency market opens afresh in Tokyo and Hong Kong. As a result, the forex market can be tremendously active at any time for being to trade throughout the day.
How CPA Forex Affiliate Program Works
A Forex Affiliate Program is a way for forex brokers to obtain new clients by getting CPA affiliates to market and attract new clients to the brokerage.
The program is designed for affiliates to help generate more view counts to the forex broker's website and getting them to register for a live account. An affiliate marketer can create blog posts, promote the broker on their website, or create content on social media that highlights the benefits of joining the forex broker, to eventually capture new leads.
However, CPA forex affiliate programs and conventional affiliate programs have differences that need to be considered [4].
In a traditional affiliate program, the affiliate is paid out whenever a sale is made. The affiliate will be given a link where they can promote different products and services. When a new customer referred to the business from the affiliate's link completes the purchase, the affiliate will be given a commission, which is usually a fixed amount or a percentage of the sale.
By joining a CPA forex affiliate program, the commission is not necessarily based on a sale. Affiliates can generate income by providing new leads to the forex program. Different forex affiliate programs offer different pay-outs and commission structures. Depending on the broker, affiliates may be paid a one-off commission per CPA, or receive an ongoing revenue share [5]. Other forex programs could offer commission pay-outs, such as cost per lead (CPL) and cost per sales (CPS).
It's always advisable to do ample research on the forex program, the broker, as well as the terms and conditions of joining as a forex affiliate before entering the actual partnership.
Ready to get started with a forex affiliate program that has a global presence, wide range of marketing tools and strong brand recognition? Join the Vantage CPA Affiliate Program now!
Alternatively, you can read our step-by-step guide here to help get you started on your journey with Vantage as a CPA affiliate.
How Can You Benefit From the CPA Forex Program?
Joining a CPA forex program is more than just boosting your business's growth and income. When you join a CPA forex program, you're essentially partnering with a broker.
Here are a few ways you can benefit from a CPA forex program:
1. Earn commissions and receive fast payouts
Reap the advantages of full transparency and the ability to track and monitor your commissions when you partner with Vantage. This allows you to closely track your affiliate earnings, and ensure accurate payouts. Vantage offers access to CellXpert, a cutting-edge platform, which ensures you remain are always on top of your commissions and can optimise marketing strategies accordingly.
2. Receive free marketing materials and training tools
Having the necessary marketing proficiency and assistance is crucial for increasing traffic, enhancing conversion percentages and aiding clients. With Vantage, you get access to free marketing tools, promotional resources and trading education, to equip you with the knowledge to achieve your business objectives and beyond.
3. Personalised support
Partnering a broker means working together with them. When you partner with a trusted and reputable broker through its CPA forex affiliate program, you often get a dedicated account manager from the moment you sign up. When you partner with Vantage, you can expect unwavering 24/5 support available in multiple languages.
Affiliate Marketing Strategies for CPA Forex Affiliate
With many companies relying on forex affiliates to drive traffic and generate leads, the forex affiliate marketing industry has become a popular way for affiliates to promote their brokers products and services.
1. Choose the right forex broker
As a CPA forex affiliate, the most crucial aspect of your affiliate marketing strategy is to choose the right broker to partner with. This means selecting a broker that offers competitive commissions, a wide range of trading products, and a user-friendly trading platform. We go into detail about this in the next section to ensure that you choose the best forex affiliate program.
2. Create high-quality content
Creating high-quality content is key to attracting and retaining visitors to your website. This can include blog posts, videos, infographics, and social media posts. The content should be informative, engaging, and relevant to your target audience. For example, you could create a blog post that explains the basics of forex trading.
3. Use social media effectively
Social media platforms can be powerful tools for promoting your brokers services and products. However, it is important to use them effectively. This means posting regularly, engaging with your followers, and sharing relevant content.
Follow our social media platforms Facebook, Instagram, LinkedIn and Telegram for more bite-sized tips on how to effectively tap on social media.
How to Choose the Best CPA Forex Affiliate Program
There are many different brokers that offer a forex affiliate program. Here are few tips to choose the best forex affiliate program that suits you best:
Research on the brokerage and the affiliate program
Before selecting a forex affiliate program to join, you shall verify its reliability. Some outstanding brokerages treat their affiliates fairly and provide superior customer service. On the other hand, certain unregulated or unlicensed brokers offer great commission but do not always play by the rules. It's important to do due diligence against the broker's track record of business conduct or reputation and check if the broker is offering services within the boundaries of the applicable laws and regulations. Users may also find websites like Trustpilot helpful for reviews on the brokerage firm.
Test the brokerage before promoting it to others
It is beneficial to you to test out the brokers services before promoting it to others. This allows you to learn about the brokerage and the services it provides. The longer you remain with the same broker, the more assured you are of their reliability and ease of usage. By having this knowledge, you are also able to answer questions from your audience network when you are promoting the broker's services to them. This helps to plant some confidence in them on your recommendation.
Commission paid out by the affiliate program
Some brokers will only provide the commission payment structure after joining the program or promise great returns for joining their program without disclosing the lowest earning threshold. It is essential to research those details before joining the affiliate program. Finding an affiliate program that rewards you well for the effort you are putting into generating new leads for the forex broker is the key to a balanced and fruitful partnership. You shall read through the fine print as certain forex affiliate programs also require you to provide consistent leads throughout the month to receive the pay-out. Meanwhile, some will pay their affiliates for every lead generated.
Before joining any CPA forex affiliate programmes, you are recommended to check if they provide access to high-quality advertising materials with a compelling call to action that is available in different formats and languages. This will assist you in marketing their products across several platforms and increase your website's exposure. It is usually a good idea to join a campaign that provides you with marketing and promotional materials, as this will save you a great deal of time and money.

Support provided for affiliates
It's always a good sign to receive adequate and responsive customer support from your broker. If your link isn't working, or whenever there is an urgent situation to address, you would want to be able to contact your broker for a solution. Prompt support greatly reassures affiliates and boosts confidence in the affiliate programs they join [3]. Slow support could in turn cause affiliates to miss the potential of gaining new leads and in turn losing the opportunity to earn money.
Join An Affiliate Network
To be successful in this industry, it's important to join the best forex affiliate programs and promote them using the right strategy. One effective strategy to find these affiliate programs is to join a global affiliate network that specialises in the forex industry. This strategy can provide you with access to a wider range of forex products and services, as well as a larger pool of potential offers.
The tips listed above are just a few ways to choose and find the best forex affiliate plan. Don't miss our comprehensive guide where we break down the six ways affiliates can use find the best CPA affiliate program. Click here to read more.
Forex Affiliate Marketing Strategies
To succeed as a forex affiliate marketer, you need effective marketing strategies that leverage the resources available to you and your knowledge of the forex industry and financial markets.
The first key strategy is to leverage the marketing materials and support provided by the global affiliate network of the program you have joined. This network may offer various marketing tools, resources, and training to help you effectively promote the products and increase your earnings.
Staying up-to-date with the latest trends and news in the financial markets and using the resources available to you can also help you to create compelling content and increase your earning potential as a forex affiliate.
Another important strategy is to focus on building a strong and loyal customer base by providing valuable content to your audience, such as market analysis, trading tips, industry news and even marketing tips. By establishing yourself as an expert in the forex industry and providing valuable resources to your audience, you can build trust and credibility, which can lead to increased conversions and commissions.
Vantage CPA Forex Affiliate: One of the Highest Commissions Around 
Vantage forex affiliate programs boast a thriving community of 20,000+ active affiliates and over $5 million in monthly commissions paid. Our programs have received prestigious accolades, including the titles of Best Affiliate Program 2023 by Business of Apps and Best Forex Affiliate Program 2023 by Global Brands Magazine. Join us now and tap into unlimited earning opportunities!
As a Vantage forex affiliate partner, you have free access to CellXpert, a cutting-edge marketing platform. The CellXpert platform provides affiliates with a comprehensive solution for tracking clicks and conversions, managing the performance of campaigns, and most importantly, viewing transparent profit reports.
The Vantage CPA program is simple to join. There is no membership cost. Signing up to become a forex affiliate is quick and transparent. In addition, Vantage will provide affiliates with various advertising materials to be used at your advantage.
Sign up for the Vantage CPA Program here.
Reference
"Forex Trading: A Beginner's Guide – Investopedia". https://www.investopedia.com/articles/forex/11/why-trade-forex.asp . Accessed 19 Sept 2022
"What Are the Forex Market Business Hours? – The Balance". https://www.thebalancemoney.com/when-does-the-forex-market-open-1344955 . Accessed 19 Sept 2022
"All You Need to Know About CPA Marketing in 2022 – Simplilearn". https://www.simplilearn.com/what-is-cost-per-action-cpa-marketing-article . Accessed 19 Sept 2022
"Everything You Need to Know About CPA Forex Affiliate Programs – AlgoAffiliates". https://algo-affiliates.com/everything-you-need-to-know-about-cpa-forex-affiliate-programs/ . Accessed 19 Sept 2022
"Your Deep-Dive Guide to Forex Affiliate Programs – Admirals". https://admiralmarkets.com/education/articles/marketing-affiliate-programs/deep-dive-affiliate-programs . Accessed 19 Sept 2022