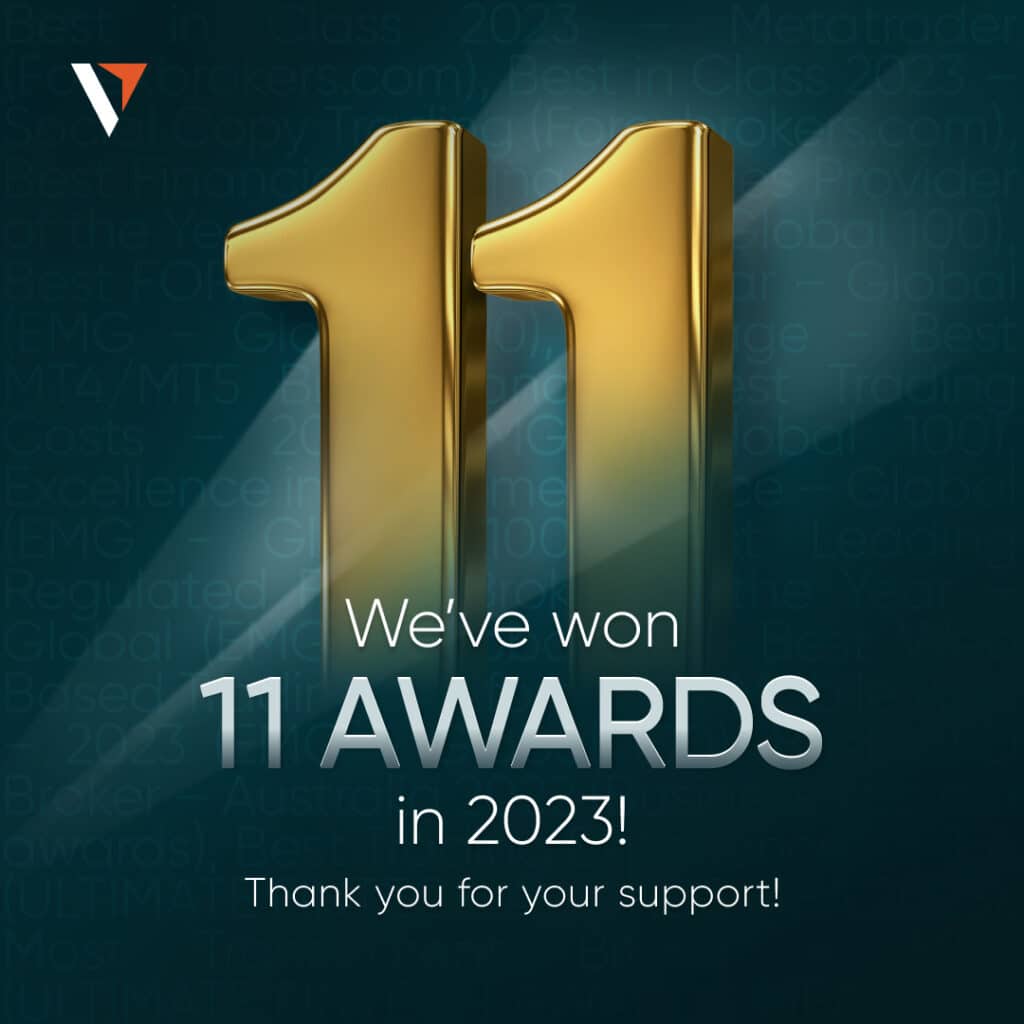 Vantage wird von Business Tabloid als bester CFD-Broker in Australien ausgezeichnet. 
Der Multi-Asset-Broker Vantage (oder "Vantage Markets") hat im Jahr 2023 insgesamt 11 neue Auszeichnungen erhalten und damit einen positiven Start ins Jahr hingelegt. Diese Auszeichnungen sind ein Beweis für die Bemühungen von Vantage, seine Plattform zu stärken und sein Kundenangebot im vergangenen Jahr zu erweitern.
Auf globaler Ebene wurde Vantage von der renommierten Bewertungsplattform ForexBrokers.com als Best-in-Class in den Kategorien Metatrader und Social Copy Trading ausgezeichnet. Dies geschieht vor dem Hintergrund der Einführung von Social Trading in die Vantage-eigene App im Jahr 2022.
Der Multi-Asset-Broker erhielt außerdem 6 Auszeichnungen von EMG – Global 100, darunter die Auszeichnungen "Best FOREX Broker of the Year – Global", "Excellence in Customer Service – Global", "Best Leading Regulated Forex Broker of the Year – Global" und "Best Web Based Trading Platform and Mobile App – 2023."
In Australien, wo Vantage seit 2009 tätig ist, wurde der Broker bei den Business Tabloid Awards als "Best CFD Broker – Australia 2022" ausgezeichnet. In den letzten Jahren hat die Gruppe ihr Kundenbetreuungsteam in Australien erweitert, um ihren Kunden einen besseren Service zu bieten.
In der Region Naher Osten und Afrika, wo Vantage wichtige Messen wie iFX Dubai und AW Dubai gesponsert hat, erhielt das Unternehmen die Auszeichnungen "Best Trading Experience – MEA" und "Most Transparent Broker – MEA", die von Ultimate Fintech MEA vergeben wurden.
Marc Despallieres, Chief Strategy & Trading Officer bei Vantage, sagt: "Wir fühlen uns geehrt, dass wir mit diesen leistungsbezogenen Preisen ausgezeichnet werden. Unser Team hat hart daran gearbeitet, unser Unternehmen weiterzuentwickeln, was darin gipfelte, dass wir im Jahr 2022 den Meilenstein von 1 Million aktiver Nutzer überschritten haben. Diese Auszeichnungen sind ihnen gewidmet."
"Wir möchten uns auch bei unseren Kunden für ihre kontinuierliche Unterstützung und Ermutigung bedanken und dafür, dass sie unsere größte Motivation sind, uns weiter zu verbessern."