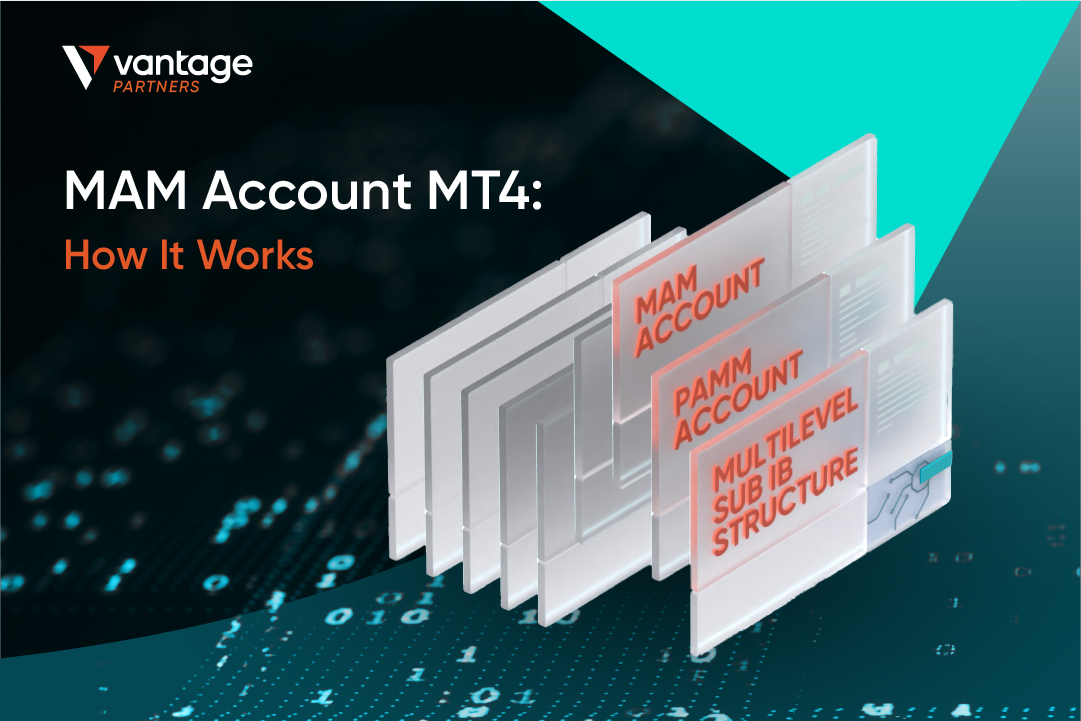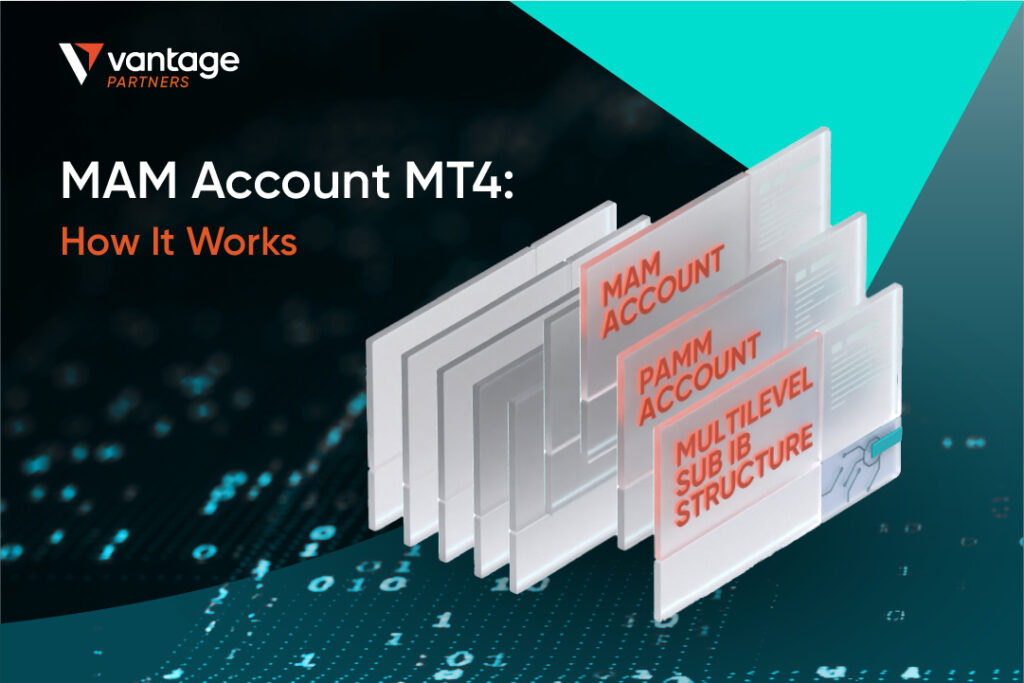 When it comes to trading, there is always risk involved. This is why it is important to have honed your trading skills with a demo account, before trading in a live account with real money.
A Multi Account Manager ("MAM") is an ideal way for money managers to manage client investments. For investors, it can also be an excellent way to allow their funds to be professionally managed. This article explains how a MAM account works and the potential advantages of using MAM with a trusted broker.
This article explains how a MT4 MAM account works and the potential advantages of using MAM with a trusted broker.
MT4 Multi Account Manager Explained
The MT4 Multi Account Manager (MAM), often referred to as MAM MT4, is an online buy side platform provided by MetaQuotes that allows money managers to pool together investor funds into one master account. This feature can be particularly useful for a money manager who is required to manage multiple accounts within an investment fund.
Trades are placed through various allocation methods available and access to reports are easily obtained through the platform. Coupled with other MetaQuotes products such as the MetaTrader4 or 5, the MAM is a popular tool among money managers to effectively overseeing their clients' investments through MAM accounts on the MT4 platform.
How Does MT4 MAM Work
Each broker can establish different professional criteria for money managers or professional traders to qualify as the MAM. This typically includes having a trading track record and trading history, holding a relevant Financial Services License or being an accredited trader in their respective jurisdiction. In addition, there are often minimum investment requirements to set up a MAM.
After installing the MT4 MAM plugin and satisfying the licensing requirements, you must set the master account to encompass all the managed accounts – in other words, linking your clients' accounts you want to control under the master account. In addition, the MAM solution allows you to separate investors' money from the master account. It is also possible to have multiple master accounts to handle different investor group.
This setup process and workflow apply to MT5 MAM as well.
Depending on your trading strategy, you must decide which allocation methods work best for you. For example, if your clients demonstrate a lower risk tolerance, you may assign lower leveraging ratios to certain subaccounts. MAM for MT4 also allows you to accommodate different trading strategies and order type for each sub account.
Why Use MT4 MAM?
Advantages for MT4 MAM
MT4 MAM Account allows the MAM to manage multiple trading accounts on the same terminal with all trades executed on one MAM account being reflected on all related MAM accounts. MAM accounts combine individual accounts into a large pool of managed accounts. All orders executed on the master trading account are reflected on all associated MAM accounts or sub accounts according to the parameters set.
The fee paid to the account manager or master trader is based on his management and performance, which constitutes a percentage of the profits. The MT4 MAM account is an advanced type of managed account that allows fine control for investors. It simplifies the process of placing an order in bulk for an unlimited number of accounts and offers streamlined management of accounts [1].
Advantages for Investors
Trading CFDs is challenging and carries high risks. It takes a great deal of commitment, skills, experience, and discipline to manage risks properly and deliver consistent trading results. However, few retail investors ever have all of these qualities to excel. This makes the MT4 MAM an excellent option to explore.
A MAM arrangement will allow a significant number of investors to benefit from the skills and knowledge of these MT4 Money Managers or MT4 MAM Account Managers, and potentially achieve a relatively consistent return at the cost of a fixed MAM Management or MAM performance fee.
MAM Investors accounts are designed to provide a hassle-free channel for investors to invest their capital.
Join the Vantage MAM Program
Vantage is an award-winning multi-asset broker and has received numerous prestigious awards including the best forex mobile trading platform, best forex trade execution and the most trusted forex broker in Asia from the Global Forex Awards 2022. As a leading multi-asset trading broker, your clients will be protected as Vantage upholds the highest regulatory and compliance standards as regulated by various financial services authorities.
Joining the Vantage MAM program allows you to trade Forex, Indices, Shares, Commodities and more using CFD on behalf of your clients. The Multi-Account Managers will be rewarded with commission based on performance and management fees.
The advantages of using Vantage MAM:
Minimum trade volume is used to ensure optimal trade allocation
Equity is allocated via a standardised allocation method
Master account have access to either Straight Through Processing (STP) or ECN account type
Every MAM offers customisable rewards, fees and commissions
Expert Advisor automated trading is allowed
The MAM platform provides real-time order management, including the deposit and withdrawal of funds
You can find out the complete information about the Vantage MAM Program here. You can also learn more about the Percentage Allocation Money Management (PAMM) here, a different approach to account management that also allows for the management of multiple accounts.
Conclusion
Harness the power of the Vantage MAM system and amplify your trading strategies. Join the Vantage MAM Program today and unlock a world of opportunities, backed by a trusted and award-winning broker recognised by the Global Brands Magazine as the Best Affiliate Program of 2023.
Reference
"Multi-Account Trader MAT well known as PAMM / MAM for MT4 and MT5 – TradeToolsFx". https://www.tradetoolsfx.com/products/sub-accounts-for-mt4-and-mt5/multi-account-trader-mat-mamm-pamm-mt5-mt4. Accessed 17th Nov 2022